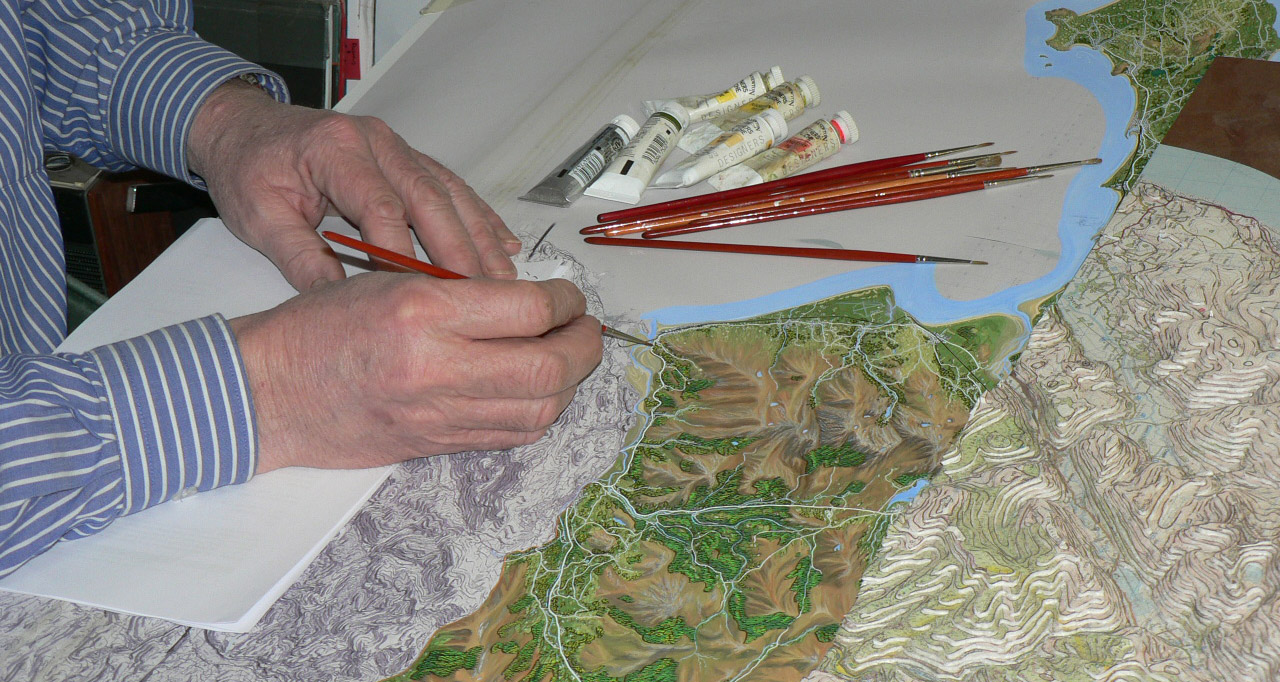 HAND PAINTED AERIAL MAPS of the Lake District, Ireland, North Wales and Great War Battlefields
The Fir Tree Series of Aerial Maps has been created by cartographic artist Richard Chandler.
The original artworks were painted using hand-made models and Ordnance Survey mapping.
Maps are available either in local shops or online (see below). Please contact Richard if you would like to stock any of the range.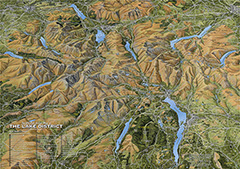 THE FIR TREE SERIES OF AERIAL MAPS – THE LAKE DISTRICT
Wainwright Outlying Fells of the Lake District
Wainwright Fells of the Lake District
The Lake District
The Lake District National Park
Click the map to buy
THE FIR TREE SERIES OF AERIAL MAPS – SNOWDONIA
The Mountains of Snowdonia
The Snowdonia National Park & North West Wales
Click the map to buy

THE FIR TREE SERIES OF AERIAL MAPS – IRELAND
Ring of Kerry/Iveragh & Dingle Peninsulas
Beara Peninsula/South West Cork
The Wicklow Mountains
Connemara, West Galway & South Mayo
County Dublin
The Mourne Mountains
County Donegal
All Ireland
Click the map to buy
THE FIR TREE MAP OF THE YPRES SALIENT
A contemporary map of the landscape where the main battles took place between 1914 and 1918
Alphabetical lists and locations of cemeteries
Places of interest
Click the map to buy
THE FIR TREE MAP OF THE SOMME
A contemporary map of the landscape where the main battles took place between July and November 1916
Alphabetical lists and locations of cemeteries
Places of interest
Click the map to buy